UPDATE UPDATE UPDATE,
STOLEN HORSE FROM IRELAND,

An e mail copied below has been received from the owner of the horse called Suzie reported stolen from her field in Ireland. Suzie has been located but sadly she was dead when found., The exact circumstances of when, how and where Suzie died are not known. It may be the case she did escape from her field and had a tragic accident from which she could not recover., If I get further information I will post it., Please share this information to others who may have been informed through your Social Media contacts.

 Many thanks.

Copy of e mail received., Suzie, the missing chestnut mare, has been found., Unfortunately she's not alive., Thank you so so much for any help, sharing, advice and support received. I really appreciate it., Laura

STOLEN HORSE FROM IRELAND

"Suzie"
Date between 13th - 14th September 2017
She was stolen from Enniskerry, Wicklow, Ireland
Details of this stolen horse are shown below.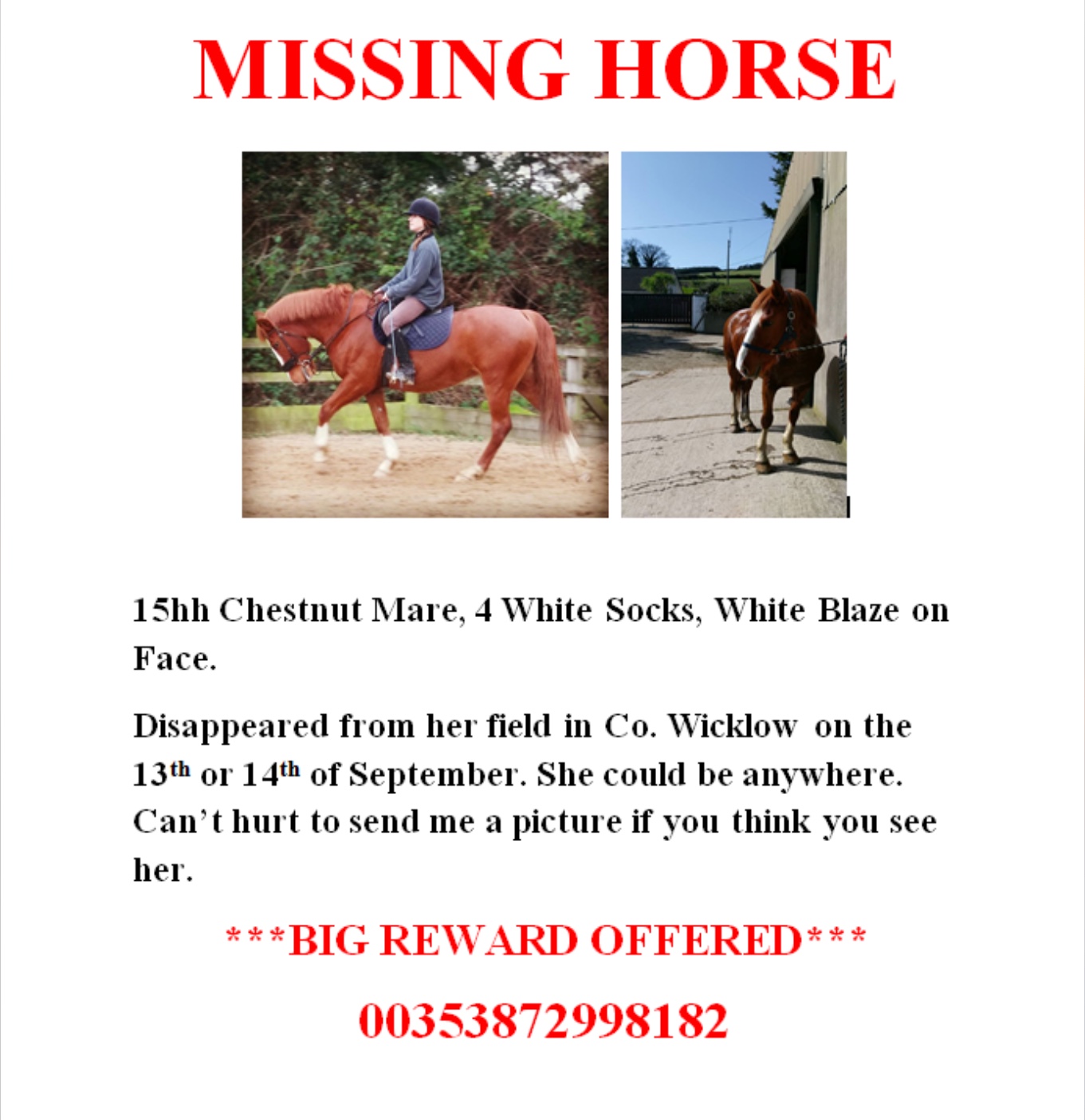 Please circulate amongst your friends and through your social media.
There is no suggestion that Suzie has or will enter the U.K. but anything is possible.

She's a 15hh Chestnut Mare with four white socks and a white blaze. She's 17 years old but in great condition. Her age wouldn't be apparent to anyone.


Please go to the Crime Prevention page for advice on how to minimise the risk of your horse being stolen.
Remember go to www.stolenhorseregister.com to look for stolen horses.
Back to Home