ATTENTION DRAWN

Tail Cutting Incident in Sussex
Date: overnight of 26th/27th September 2017
Sussex Horsewatch received information that one of its members in the Billingshurst area has had the tails of two horses cut off. One tail cut up to the dock and the other to above the hocks. Sussex Police have been notified, if you have any information on this please call them on the non-emergency number 101 and quote crime reference number 0417 of 27/09/2017

Hampshire Horsewatch is not aware of any similar incidents in Hampshire or the Isle of Wight. However if such incidents do occur

* inform the Police and get an incident number.
* inform fellow horse owners in your area using what ever means you can. i.e. Face Book
* inform Hampshire Horsewatch via enquiries@hampshirehorsewatch.co.uk.
* when you circulate information pass on the police reference number.

Cutting horses tails should be treated seriously. The cutting of a tail can be construed as criminal damage and an offence under the Animal Welfare Act 2006.

The Animal Welfare Act 2006 contains the general laws relating to animal welfare. It is an offence to cause unnecessary suffering to any animal. Unlike previous legislation, the Act applies to all animals on common land.

A thought. If a horse cannot swish its tail to disturb flies then it may be suffering!


FOR BEAT 2 FARM UPDATE (Preston Candover) click here.
SUSSEX FARMWATCH - Report here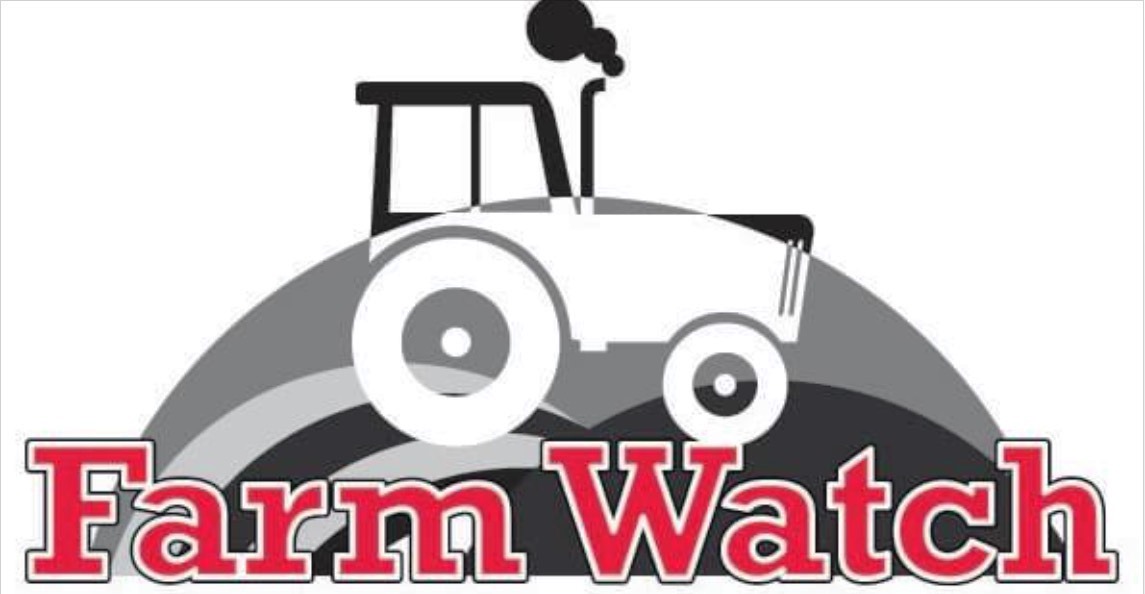 CRIME MESSAGE FROM GLOUCESTERSHIRE

Report as it appeared on Face Book
This is our tackroom. No, havn't had a spring clean, it has been emptied either last night 17th or this morning 18th. 16 saddles taken, 16 bridles, my riding boots, hats, clippers, girths. All quality tack, #Albion, #Fairfax, #SueCarson, #Celeris, #Casco, #UKScharf #devocoux #koning #petrie etc. It looks like a professional job. The heavy double locked door has been angle grinded off. This is totally devasting, for me and clients here. You work SO damn hard to pay for equipment and this happens. Please share like crazy. Guess it's a lunge day for the horses, oh no I can't as they have even stolen all of that 😐. I always look for a positive, they left the kettle and coffee! PLEASE SHARE - Gloucestershire

A crime reference number has been requested but as yet not received one. It is assumed that the crime occurred overnight 17th - 18th August 2017.

The crime does not have "the look" of opportunist local thieves. The indications are that the thieves are "professional" and came prepared. This suggests that the thieves are prepared to travel to commit crime. Therefore everyone should look at their stable/livery security and address any short comings. The next visit these thieves make could be to your premises.
Disposal of the stolen property could be just about anywhere so if you are in the market to buy second hand, on E bay, tack sales, from media outlets always question in your mind who is doing the selling. Always examine the items you are considering buying. Look for post codes, identifying marks. Ask the seller questions about the property. Always pay by cheque or credit card. Get a receipt. Thieves have to dispose of property to realise cash otherwise why steal! Therefore stolen property can be sold off anywhere. Don't think Gloucestershire stolen property is going to be sold in Gloucestershire. It could be but the chances are it will be sold further afield. "Good" thieves and handlers of stolen property will retain items for several weeks or months. Thieves work on the basis that people's memories are short and after a period of time they will have forgotten about the crime and what was stolen. Then the thieves/handlers will look to sell the stolen property.
As always, Buyer Beware!
Are your saddles and other items of tack post coded? If you live in Hampshire contact Hampshire Horsewatch for tack marking details at tackmarking@hampshirehorsewatch.co.uk. Post coding or other security measures such as micro chipping, Smart Water application makes your property identifiable.
Outside Hampshire contact your local Horsewatch scheme or Police for tack marking information.
Get your identifiable property registered on www.immobilse.com Go to the web site to learn more about this system which is free to join.
LANDROVER THEFT/ARSON
The police confirmed it was an attempted theft of the Landy, and deliberate arson.

What is incredibly sad about this crime is that the Land Rover Defender belonged to the victim's late husband. He passed away only a short while ago. The vehicle held great sentimental memories.

The theft of Land Rover Defenders and parts has dramatically increased nationally. All Land Rover owners especially Defenders are advised and encouraged to revise the security and crime prevention around their vehicles.

If anyone reading this e mail has information about the offenders or persons involved in the crime referred to above or any other Land Rover thefts, arson,  the handling of stolen Land Rover parts then they are encouraged to contact the police. As always the generic police contact telephone number for any police force in England, Wales, Scotland is 101.

If you wish to pass on information anonymously then call Crime Stoppers on 0800 555 111
For many all crime should be viewed as an act of terrorism!

Remember ......don't condone crime and those who commit it.......you could be the next victim of a crime!If you see anything suspicious, any person acting suspiciously report it to the police. Dial 101. In an emergency Dial 999 .....and repeating the above message if you want to pass information about a crime and or offenders anonymously then call Crime Stoppers on 0800 555 111
Back to Home